Unlimited excitement at every turn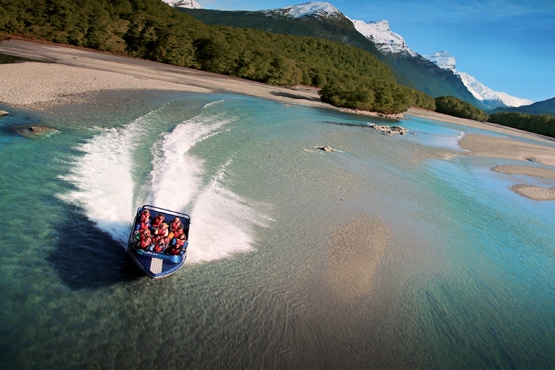 Countless unique and exciting adventures await you in New Zealand. Renowned for everything from bungy jumping to jet boating, horse riding to hiking, rafting, kayaking, swimming with dolphins, helicopters and speedways – New Zealand has it all with only the shortest of distances between each blood pumping adventure! Our team can help you plan as little or as much excitement as you can handle, with experienced, safe operators and expert guides around the country.
Connect with us to add a little more adrenaline to your travels!
"The day that we jet boated up the Dart River, took spectacular helicopter flightseeing to Milford Sound, hit golf balls into the clouds from the mountain top, tasted award-winning Gibbston Valley Pinot Noir, and bungy jumped from the Kawarau River Bridge, was by far and away one of [my] best single day experiences."
Mark Stried