When a kiwi can be a fruit, a New Zealander or a bird, you'd be forgiven for finding it a little confusing! But there was no confusion for our recent guests to New Zealand from Amsterdam, Jonathan and Marieke Greenwood, who were delighted to accept the opportunity to participate in a truly unique experience…
This month, Jonathan and Marieke Greenwood, were excited to be able to help rangers collect and re-release New Zealand's most iconic and rarest residents; the brown kiwi.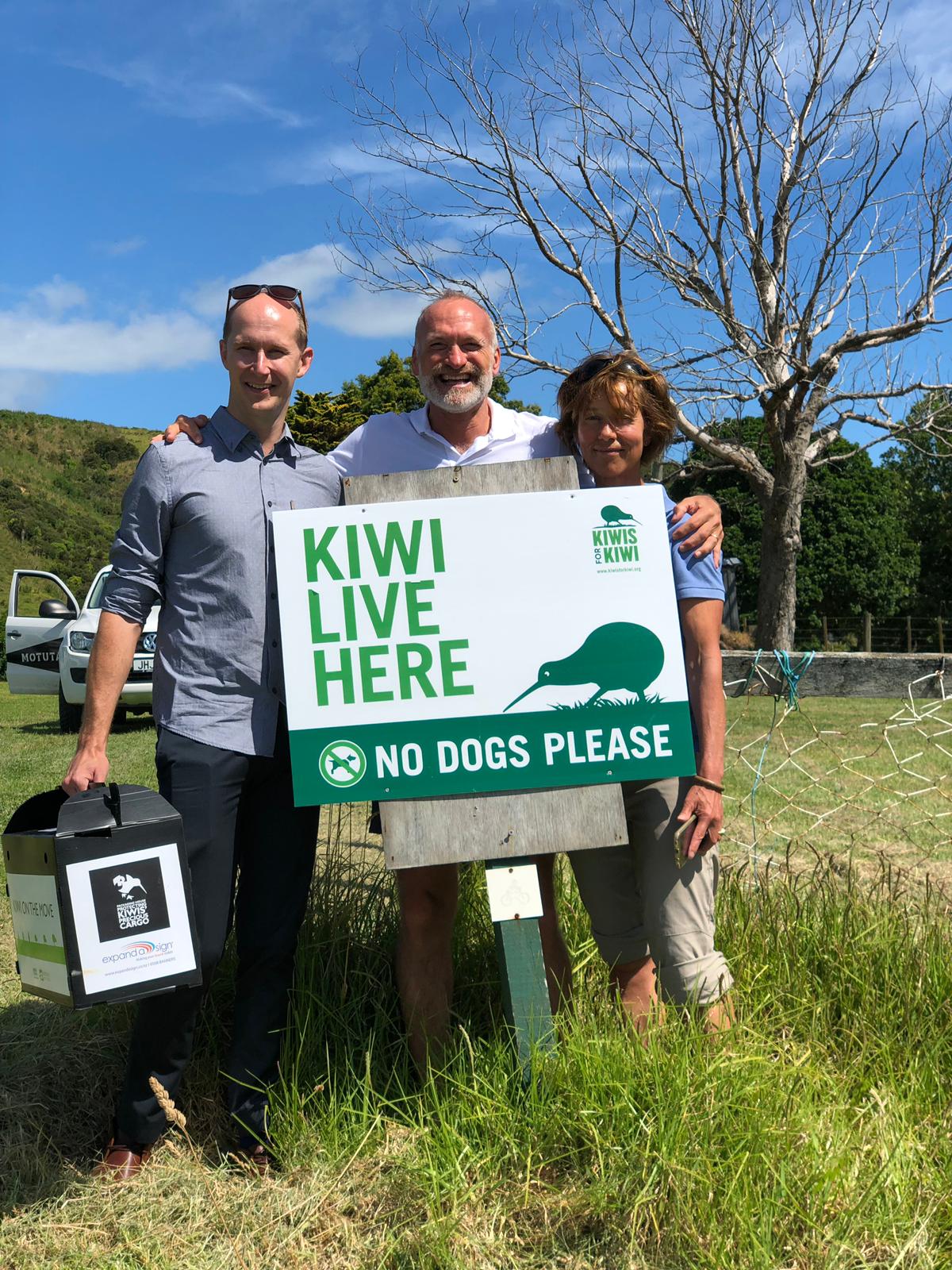 Alongside a Department of Conservation (DOC) ranger, Jonathan and Marieke departed from Auckland by a private seaplane operated by the friendly and experienced team at Auckland Seaplanes, first flying to Rotoroa Island to collect a number of freshly-hatched kiwi chicks, and then on to Motutapu (meaning 'Sacred Island') to release them.
The flight showcases mesmerising views of the Hauraki Gulf, from downtown Auckland en-route to Rotoroa island via Rangitoto, the youngest of 50 volcanos in the area, with an aerial peek inside the crater, before continuing past the coast of Waiheke to Rotoroa Island.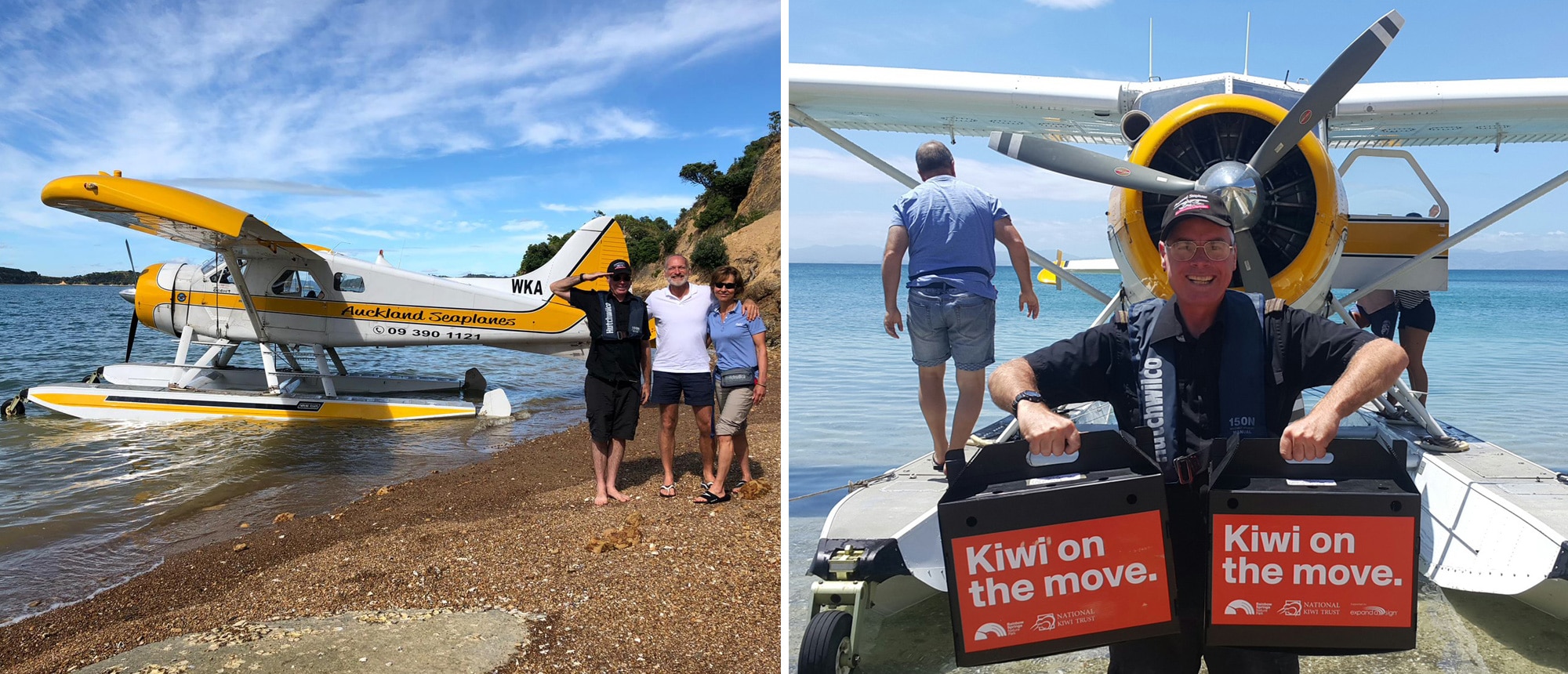 "When we first heard that this might be possible, we couldn't believe it." says Marieke Greenwood. "Many New Zealanders have never seen a kiwi in the wild, so to get up close and help the Department of Conservation with the project is both a real honour and very exciting".
The relocation project 'Operation Nest Egg' is one of a number of sustainability initiatives we are proud to support – this is a joint project by Auckland Zoo, Rotoroa Island and the Department of Conservation to protect the native species of kiwi by relocating birds throughout the breading season from January to March. We hope that this trip will be the first of many in support of the kiwi relocation programme.
Finding magical, meaningful experiences that go beyond the typical and to truly resonate with our guests is what we love to do at ID New Zealand. Our great, long standing relationships with our New Zealand operators and locally based team of experts means we are perfectly positioned to create truly bespoke, once in a lifetime experiences, designed with each guest in mind.
We are passionate about the array of incredible opportunities we can offer luxury travellers to support and get involved with meaningful conservation projects, to experience nature at its purest and to make a difference. This is all part of our Tiaki promise.
This trip joins many other exceptional bespoke experiences across New Zealand, which allow our guests to become true participants in the wellbeing and future of this incredible country we call home.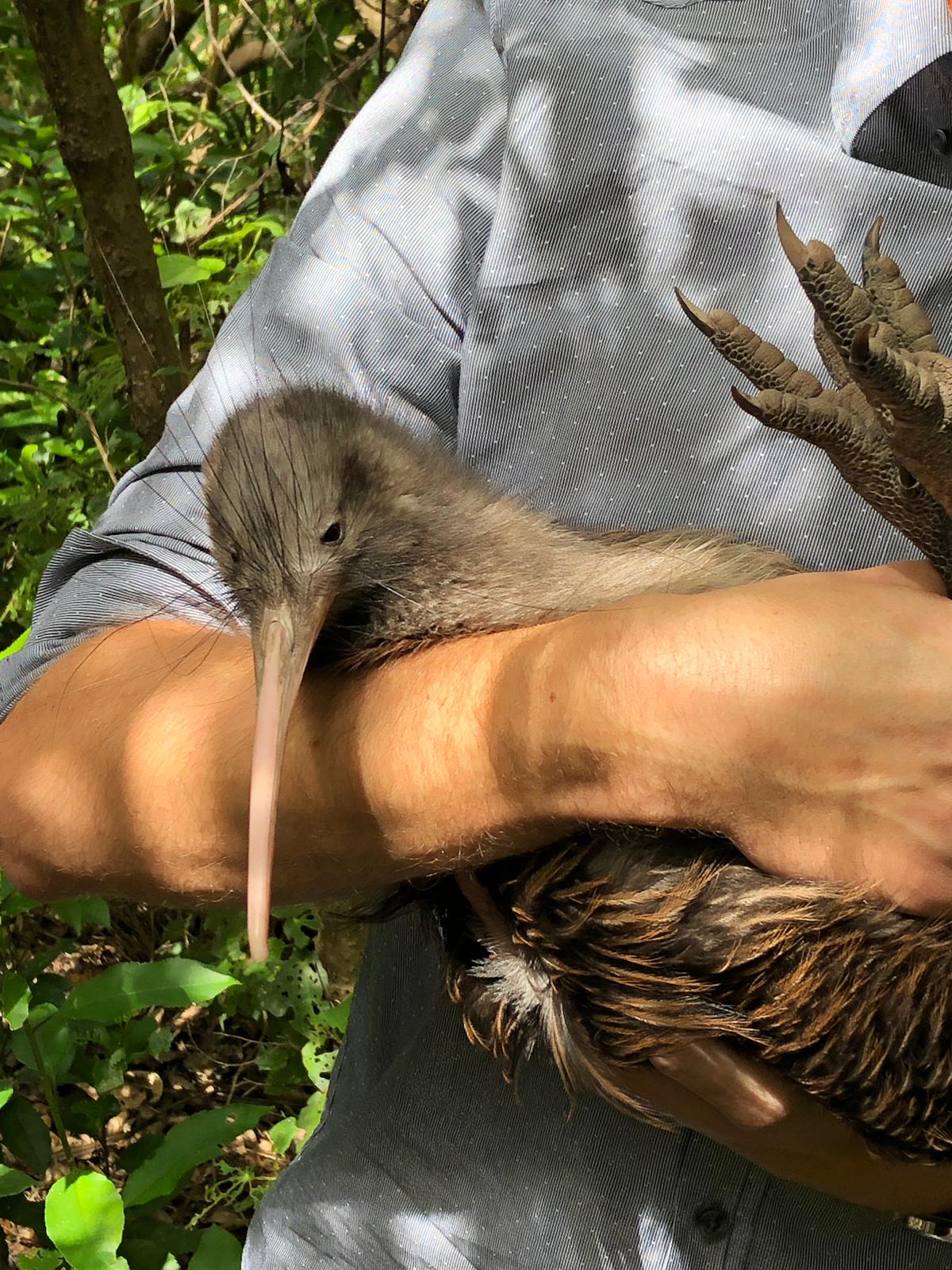 Guests booked through New Zealand in Depth in partnership with ID New Zealand.
Auckland Zoo is part of 'Operation Nest Egg' (O.N.E), a national programme that is helping increase our kiwi population. O.N.E. involves our team collecting eggs from the wild, incubating them and caring for them from hatch until they are at an age where they can be released to a predator free island such as Rotoroa. These 'crèche' islands allow the chicks to grow big and strong while not under threat from predators, and then finally, when they reach a certain size, they are released back to where they were originally found in the wild. Sadly, only 5% of chicks that hatch in the wild will reach breeding age due to introduced mammalian predators, which has contributed to the decline of our national bird. Auckland Zoo, working together with the Department of Conservation, Kiwi's for Kiwi and Thames Coast Kiwi Care, has successfully contributed to the survival of Northland and Coromandel kiwi.
For more information about this programme, please visit: