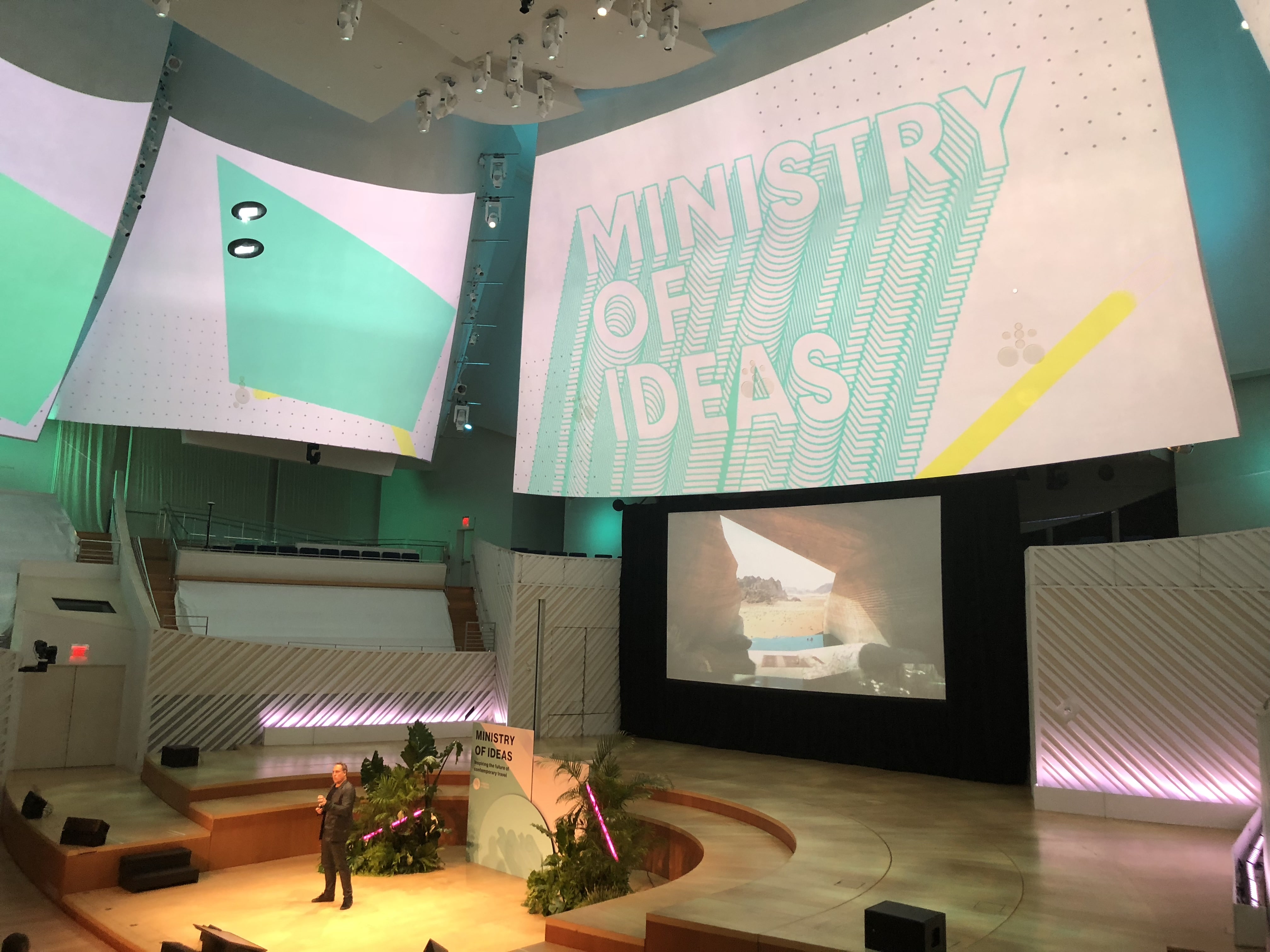 Last month ID New Zealand Bespoke Journeys was invited to participate in the mold-breaking luxury travel convention that is LE Miami. During our stay in vibrant Miami Beach we were inspired by the creative thinkers who spoke at the LE Miami Ministry of Ideas 'Un-Conference' – an event that 'brings together visionaries and leaders from across industries for two days of open discussions, workshops and experiences designed to challenge perspectives and inspire trends that will shape the future of contemporary travel'.
Here are four key areas where New Zealand is already trending:
1. Travel with purpose is the new black
Meaningful travel has become a desire for high end travellers, as the world becomes more globalised, yet seemingly less personal. While personalisation has always been a hallmark of luxury, luxury travellers are starting to expect offerings that align not only with their physical preferences, but also with their beliefs. They are looking for experiences that allow them to continue to learn and grow personally as they travel. As travellers become more switched-on than ever to authenticity, the success of luxury travel will hinge on embracing purpose-driven experiences in a way guests can connect with. According to event speaker Alain Sylvain, 65% of people prioritised 'experiencing' new things over coming home from a holiday feeling 'rested' Alain said only by rejecting the tourist and embracing the person can luxury brands look to connect on a deeper level, offering authentic experiences and human connection. New Zealand is a perfect example of this growing trend for meaningful bespoke travel. We are a country of entrepreneurs, experts, and story tellers and we are open and willing to share our knowledge, expertise and stories. IDNZ brings this concept to life, offering creative, authentic human experiences:
Meet artists, academics, performers, conversationalists, designers or artesian creators
Be involved in creative, hands-on workshops or view private art collections
2. Make memories, not moments
In this ever-accelerating age, where an Instagram-worthy picture or a magical moment may only hold attention for a matter of seconds, we want to create lasting and positive lifetime memories, which don't fade as soon as the feed scrolls past.
As luxury brands differentiate and evolve into their personalities, it will be those who can deliver delight and surprise fitting within their brand personality are those who can connect on a deeper level and create a better platform for memory-making.
Although potentially polarising, intelligent use of art is another way of creating thought provoking connections. The increasing popularity of public art and 'accidental' art as opposed to reserving art for galleries is aligned with this trend.The eccentric, bold art collections at QT Hotel in Wellington and Queenstown where luxury design meets contemporary cool is a perfect example of a New Zealand property showing off an 'accidental' art gallery.
3. Conservation not ostentation
Gone are the days when gold taps signified luxury. Outdated markers such as ostentatious design and unsustainable consumerism are out of style, as younger travellers on a mission to save the planet look to reduce their impact on the environment and are not leaving their code of ethics behind when they pack their bags.
As guests expect their service providers to up their game in relation to sustainability, ethical practices and conservation measures, Architecture is also now blurring boundaries between residential and hospitality design, with smaller, more personalised scale coming to the fore.
This evolving desire bodes favourably for our luxury sector in New Zealand, where the informal luxury and personal style of thoughtful and architecturally designed villas and private residences make up such a large part of our accommodation offering and where sustainability and ethical business, along with locally sourced provisioning is becoming the standard. For example IDNZ delivers unique itineraries where guests can delve deeply into areas of personal interest;
Learn about the cycles and seasonality of fresh locally sourced produce by foraging in a garden with your private chef for your dinner – rather than just being served a meal on a silver platter
Be involved in conservation and wildlife efforts with educated and passionate local New Zealanders
4. Self-Betterment over Drop & Flop
For high-end contemporary travellers, a holiday is no longer simply lying beside a pool or purely about escapism and reclaiming me-time; instead they are seeking experiences that offer life-changing betterment. An exceptional natural environment and luxurious infrastructure is still sought after, but high-end guests are now reaching for local involvement and deeper connections.
In an age where we are increasingly selective about how, where, and with whom we spend our time and money, guests are looking to experience a true sense of community and authenticity. To satiate this growing desire, luxury brands need to be community creators, says Nacho Arimany. By offering authentic and transformational hospitality, which satisfies a need for a genuine community, luxury brands can create genuine connections in an authentic and memorable way.
In New Zealand we see this trend evolving in experiences such as staying on a luxury lodge which is also a working farm, meeting the farmer at dawn to round-up the sheep as the sun rises over the lush fields, or meeting the beekeeper and tasting honey straight from the hive. By discovering the farmers connection with the land, the animals, the history, and gaining insight into their sense of purpose; guests then have the chance to grow and experience in their travels more then just pure relaxation.
Personalisation and meaning are ingrained in the way we work at ID New Zealand Bespoke Journeys. We strive to create deeply meaningful journeys for each guest that align with their unique blend of desires, values and motivations, which offer them an experience beyond just a vacation where they can grow, learn and be inspired in a new way during their time in New Zealand.