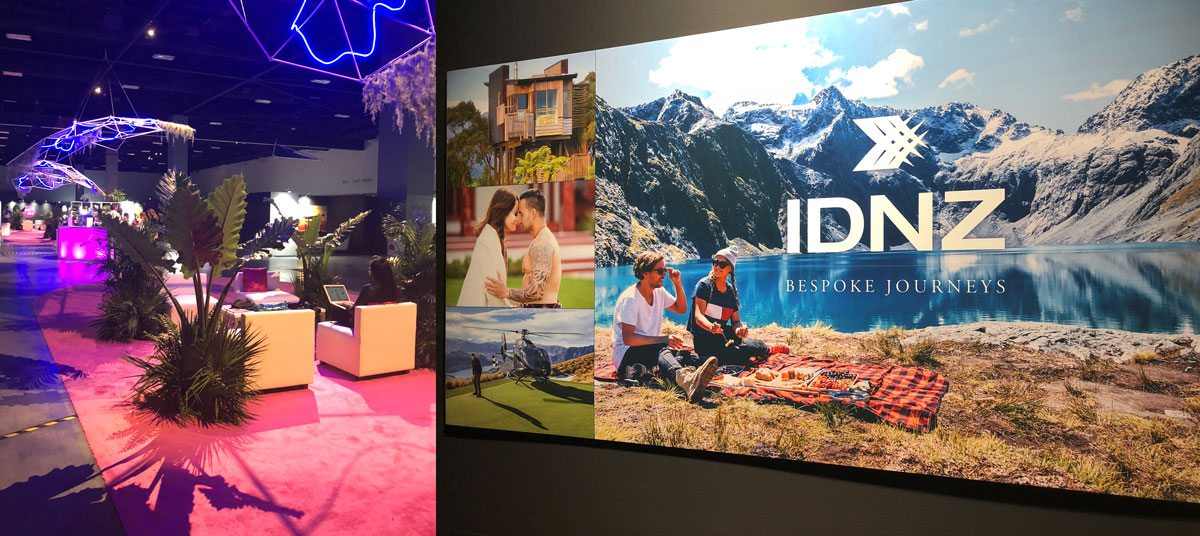 Breaking the boundaries of what we all know as a trade show, LE Miami is an annual luxury travel convention unlike any other. With a focus on creativity and futurism, this invitational-only event brings together the most successful and innovative names from the international luxury travel sector.
Last month we had the privilege of attending this leading, contemporary, "rebellious" event, including interactive networking sessions and one-to-one booked appointments, and the 'non-conference' of ideas and innovative thinkers from both inside and outside the luxury travel sector.
LE Miami is the world's first event to reflect the shift in luxury. We define the evolution in contemporary travel by connecting our collective of rebellious travel brands with high-level buyers representing the creative class. However different our individual causes, we come together as artists of the industry to share our creativity and drive our movement forward. Collectively and individually, we are rebels with cause.
New Zealand is a country of creative thinkers, visionaries, entrepreneurs. We believe rebellious innovation is a part of our DNA and see a strong correlation between the international thinking presented and discussed at LE Miami and the way the New Zealand luxury sector is already evolving. New Zealand is a contemporary, fresh destination with many of our lodges winning global accolades for creative, yet understated opulence and innovative design.
IDNZ embodies that same creativity – we pride ourselves on curating innovative, completely bespoke itineraries for each of our clients. Creativity means being ahead of the curve, understanding the up and coming trends and pushing the boundaries of how our destination can provide this in our own unique way.
We're working with our clients to offer immersive travel at another level, with travellers wanting to 'co-create' their itineraries for a richer, more personal and evocative travel. Journeys of self-discovery and deeper meaningful, mindful travel. From creative workshops or hands-on wine and food experiences, to flexible menus and customised dining locations. Meeting artists, academics or performers and viewing private collections. Our clients appreciate the exclusive access we can provide and our location-specific advice.
Because we focus exclusively on New Zealand, and are based here ourselves, we have a deep and thorough knowledge of this country and its lesser known treasures. Our network and knowledge allow us to put together unforgettable experiences designed with only your client in mind. We are dedicated to uncovering new travel experiences in New Zealand and hands-on research, so we can personally recommend the right activity and accommodation for even the most astute and discerning traveller.
While LE Miami is undoubtedly a serious business event, a sense of fun is ever-present. Having fun with our itineraries is part of our DNA at Bespoke Journeys and immersive travel is truly a way for us to be creative with each of our clients alongside our outstanding New Zealand operators.