7 May 2018
Seamless experiences and true expertise in creating unforgettable, bespoke New Zealand journeys is the core of what we do. To deliver excellent service to our clients we rely on close New Zealand and international business relationships and deep local knowledge.
We work closely with the UK based company New Zealand In Depth, and we are delighted that Paul Carberry (Director of New Zealand In Depth) and Sally Lilley (GM of New Zealand In Depth) are here with us in New Zealand this month.
Having access to support and advice at any time before and during an international trip is essential for an effortless holiday. By working closely and collaboratively, IDNZ and NZ In Depth are able to create incredible bespoke experiences and deliver pre-holiday and on the ground support in New Zealand for all our guests. We understand that personal experience and knowledge of accommodation and activities is imperative and our teams are constantly travelling the country for insider knowledge, keeping up to date on the latest offerings and current experiences each supplier offers. Paul and Sally also come down from the UK each year for site visits and famils all around New Zealand, they explore every corner of our country, ensuring their product knowledge is up to date and extensive. 
Paul, Sally and the IDNZ team believe the quality and depth of the relationships we have with local operators is an integral part of being able to deliver the best possible experience. "By having close relationships with all our partners on the ground in New Zealand and by getting to know our clients as well as we can, we can create a triangle of understanding and trust that will make sure each bespoke holiday is exactly right. It really does make all the difference." says Paul.
IDNZ and New Zealand In Depth management teams met at the end of last week in Queenstown and will be attending TRENZ, New Zealand's largest business-to-business travel trade event, before our team head out for site visits throughout Southland and Stewart Island. Rebecca Gill, (Key Account Manager at IDNZ) and Emma Bell (Business Development Manager at IDNZ) have a full appointment stream at TRENZ this year and we look forward to both our booked appointments and informal catch-ups with New Zealand's leading tourism suppliers throughout the wider TRENZ events.
Photos shot on location in Queenstown: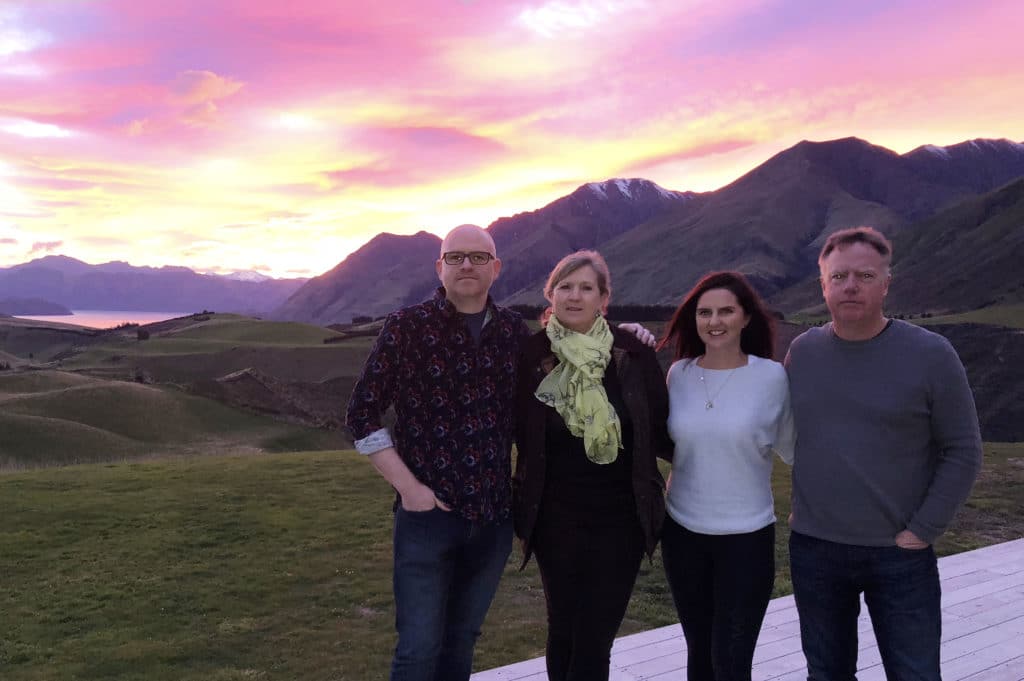 Mahu Whenua Ridgeline Homestead & Eco Sanctuary. From left to right:
Paul Carberry – Director for NZ In Depth

Sally Lilley – GM for NZ In Depth

Emma Bell – Business Development Manager for IDNZ

Jeremy Palmer – Managing Director for IDNZ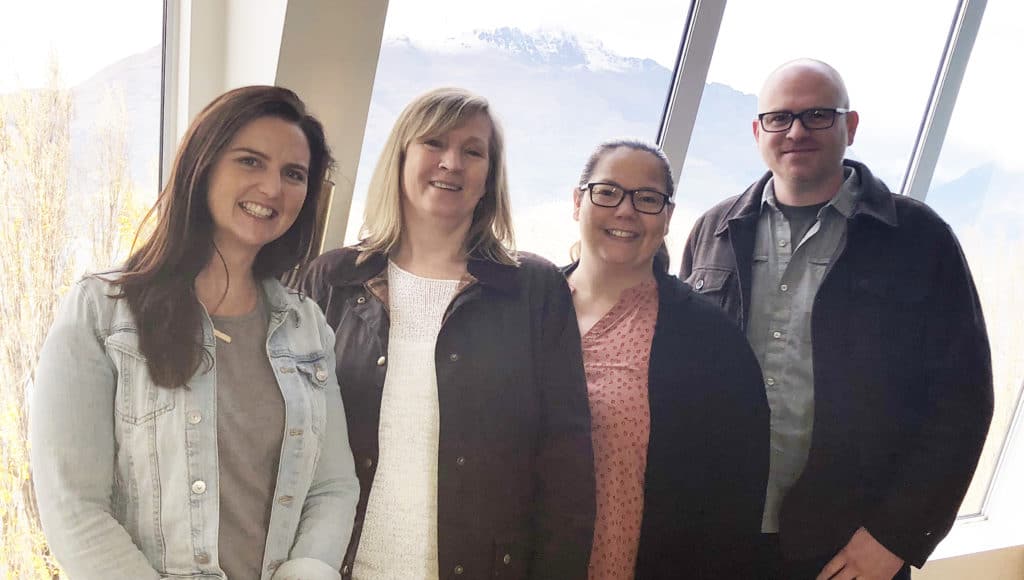 QT Queenstown. From left to right:
Emma Bell – Business Development Manager for IDNZ

Sally Lilley – GM for NZ In Depth

Audrey Honiball – Manager FIT for IDNZ

Paul Carberry – Director for NZ In Depth